There is a distinctive charm about our White Oak Solid Timber Flooring. This product is a union of timeless elegance and superior durability, presenting the ideal flooring choice for all spaces.
This extraordinary flooring solution is derived from top-tier AB/CD grade White Oak wood. Each plank, intricately cut to a versatile dimension of 18x125x300-1500mm, perfectly complements a variety of interior styles, from intimate homes to grand commercial spaces.
The unique texture of our flooring is a result of meticulous handscraping, accentuating the natural allure of White Oak wood. This process not only enhances visual appeal but also introduces a pleasant tactile sensation, transforming each step into a luxurious experience.
Each plank is treated with a protective UV lacquer, enhancing the intrinsic beauty of the wood while providing a shield against daily wear and tear. This protective coating imparts a subtle sheen that gently illuminates the flooring, adding a layer of warmth and charm. Moreover, it safeguards the wood against UV-induced damage, ensuring your floor remains in pristine condition for years to come.
The T&G design of our flooring enables flawless interlocking of the planks, resulting in a sleek, unified finish that augments both aesthetic appeal and structural integrity. The addition of stained accents infuses the flooring with depth and charisma, creating a floor that is as captivating as it is unique.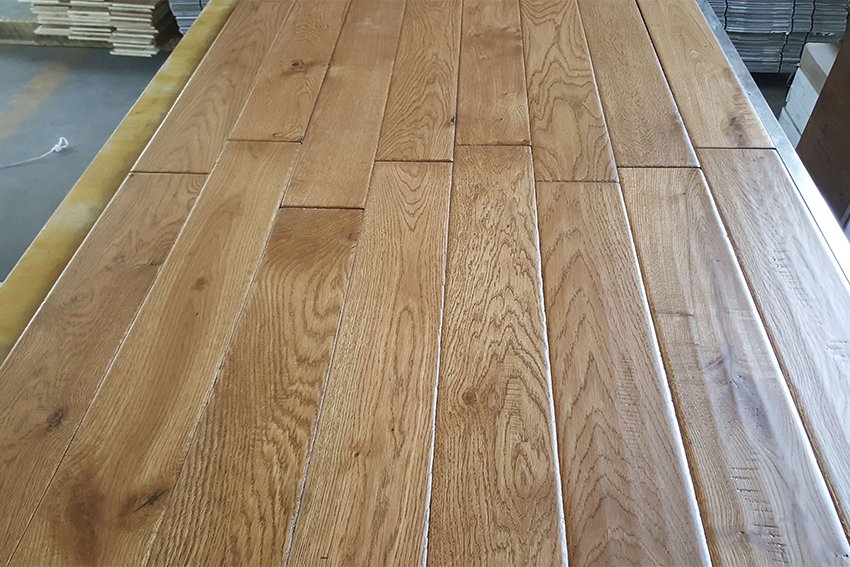 At the heart of our business is the promise of customization. We cater to your unique needs, providing tailored products that reflect your distinct style and aesthetic sensibilities. With our White Oak solid timber flooring, you gain more than just a product, you acquire a tailored solution designed to enhance your space.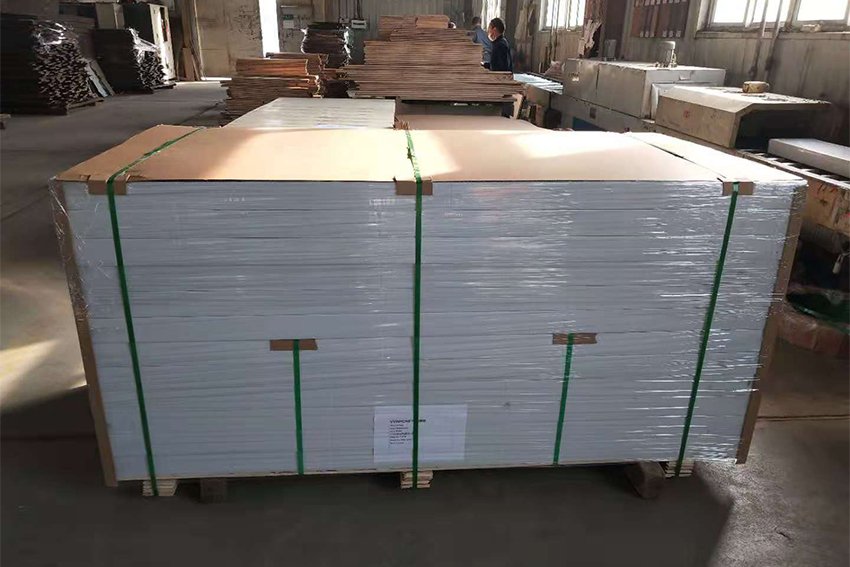 Our flooring is the perfect choice for wholesalers, retailers, and designers, blending aesthetics, durability, and adaptability in a single, stunning package. Amplify your offerings with our captivating White Oak solid timber flooring and leave an indelible impression on your clientele