In the world of hardwood flooring, there's nothing quite like our White Oak Solid Hardwood Flooring. This product is designed to add timeless elegance and sophistication to any room while offering outstanding durability, even in high-traffic areas.
Handcrafted from the finest AB/CD grade White Oak, this flooring exhibits an undeniable allure. With each plank meticulously fashioned to a size of 18x125x300-1500mm, these floors are ideal for a wide range of applications. Whether you're looking to outfit a cozy residential living space or a sprawling commercial showroom, this flooring fits the bill perfectly.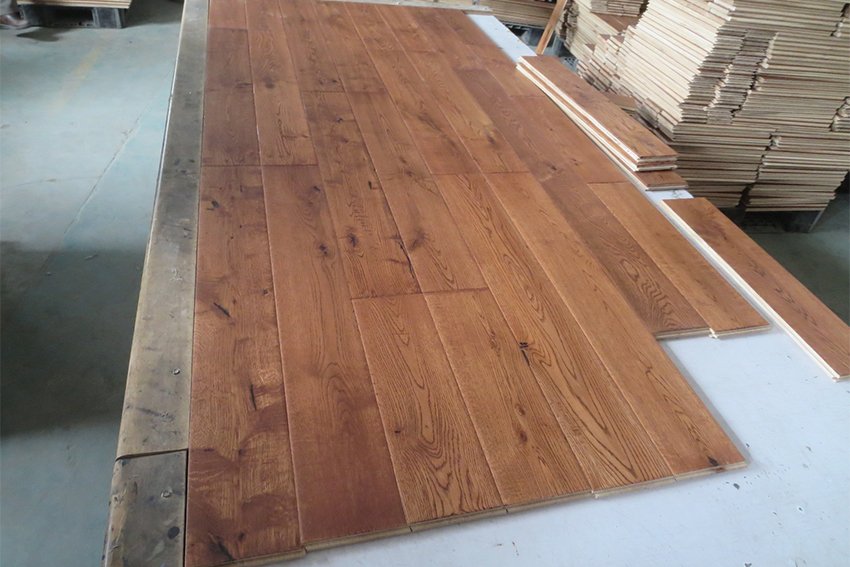 The surface treatment of this hardwood flooring is what sets it apart. Handscraped to perfection, each plank showcases a distinctive texture that complements the natural grain of the White Oak. This technique not only adds to the visual appeal but also enhances the tactile feel of the flooring, providing an extra touch of luxury underfoot.
Adding to the charm is a UV lacquered finish that offers excellent protection against everyday wear and tear while enhancing the natural beauty of the wood. This treatment gives the flooring an irresistible sheen that reflects light subtly, adding a warm, inviting ambiance to any space. In addition, it provides a layer of protection against fading and damage from UV rays, ensuring that the beauty of your floor lasts for years to come.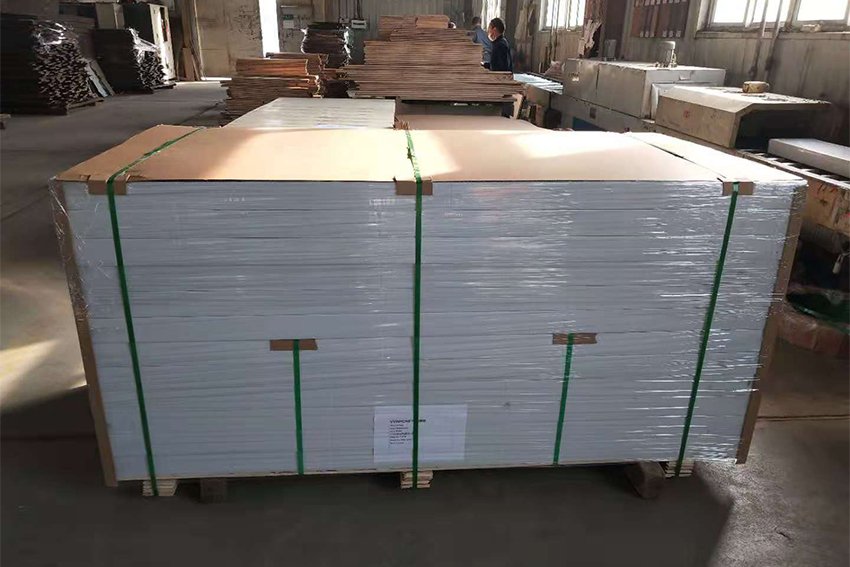 Featuring T&G (tongue and groove) fitting, these planks interlock seamlessly, ensuring a smooth, gap-free finish. This design not only enhances the overall aesthetic but also adds structural strength, keeping the floor stable and secure. Moreover, the beautiful stained accents on the flooring add depth and character, resulting in a floor that is as unique as it is stylish.
What sets our product apart is its bespoke nature. Understanding the unique requirements of our customers, we offer tailored solutions that align with your specific needs. This means that whether you need a particular size, finish, or design, we are committed to making it happen. With our White Oak solid hardwood flooring, you're not just buying a product, but a customized solution that embodies your distinct style and aesthetic preferences.
Ideal for wholesalers, distributors, and designers, this flooring is the epitome of quality, elegance, and versatility. Elevate your project or business with our stunning White Oak solid hardwood flooring, and leave a lasting impression on your customers and clients.