Our White Oak Solid Wood Flooring stands tall as a testament to exceptional craftsmanship and design. The product seamlessly marries timeless elegance with robust durability, making it the ideal flooring solution for any interior setting.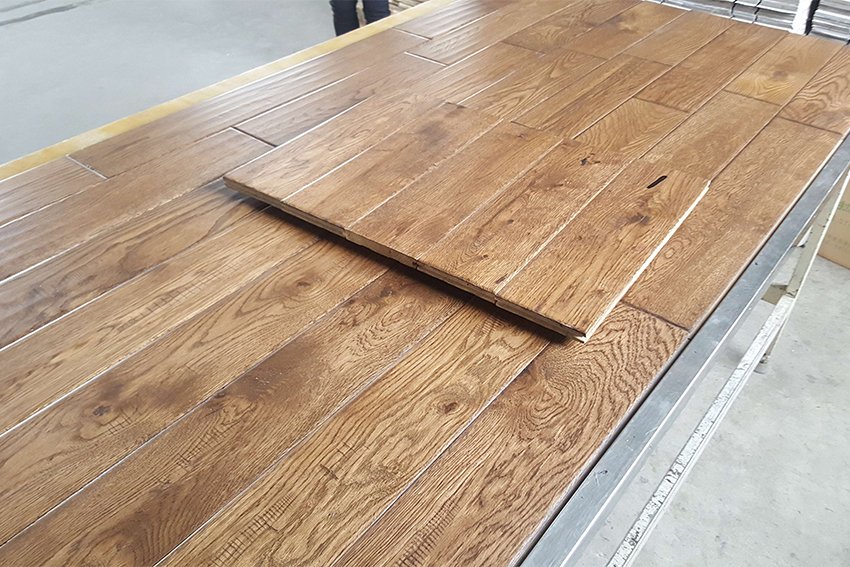 Carefully selected AB/CD grade White Oak wood forms the backbone of this extraordinary product. Each flooring plank, intricately crafted to a versatile size of 18x125x300-1500mm, is the perfect companion for a diverse range of interiors, be it cozy residential quarters or expansive commercial establishments.
The allure of this flooring is accentuated by a carefully handscraped surface, bestowing upon each plank a unique texture that enhances the natural beauty of White Oak wood. The texture adds a comforting tactile appeal, ensuring each step on the floor is a luxurious experience.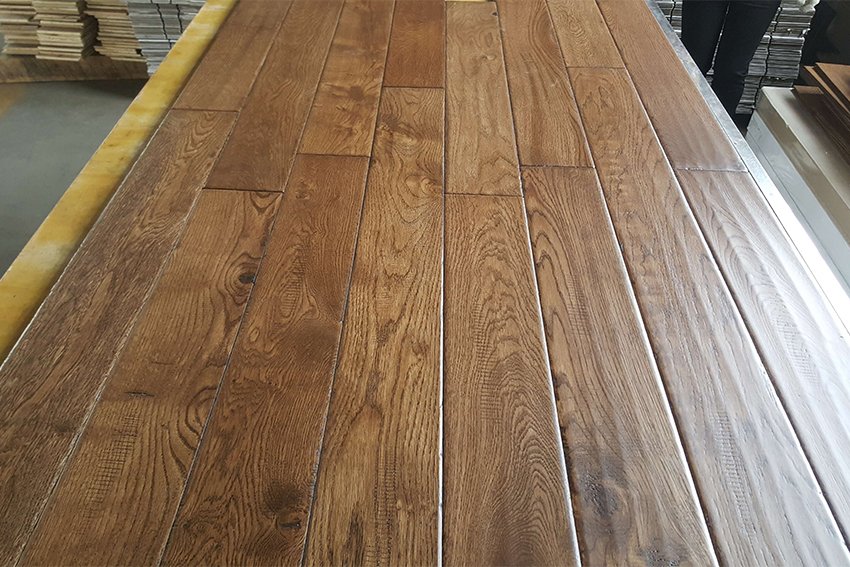 Our solid wood flooring is coated with a UV lacquer that not only adds a protective layer against daily wear but also augments the intrinsic beauty of the wood. This lacquer imparts a mild sheen to the flooring that radiates warmth and charm while safeguarding it against UV-induced damage. This ensures the captivating beauty of your floor remains untarnished for years to come.
One of the key features of this flooring is the T&G (tongue and groove) design. This design ensures seamless interlocking of the planks, resulting in a sleek, gap-free finish that augments both aesthetic and structural strength. The stained accents on the flooring further enrich its personality, resulting in a floor that is as charismatic as it is elegant.
Our commitment to providing tailored solutions sets us apart. We cater to the unique requirements of our customers, offering personalized products that reflect their style and aesthetic preferences. Our White Oak solid hardwood flooring goes beyond being a mere product, transforming into a customized solution that enhances the charm of your space.
Targeted towards wholesalers, dealers, and designers, this flooring is a remarkable blend of aesthetics, resilience, and adaptability. Elevate your offerings with our enticing White Oak solid hardwood flooring and create an unforgettable impression on your customers.