Our Finger Joint Oak Solid Wood Flooring is a blend of superior craftsmanship and premium materials. Each 18*203*2200mm plank undergoes a detailed manufacturing process to ensure adherence to top industry standards. The wood is handscraped and brushed to reveal its beautiful natural grain and unique features, giving the flooring an authentic, rustic appeal.
The surface is treated with a UV lacquer, offering a gloss level of 10-15%, a balance that protects the wood from sun damage and gives it a radiant, elegant sheen. This lustrous blend of shine and matte creates a flooring solution that meets the needs of practicality while also exuding visual delight.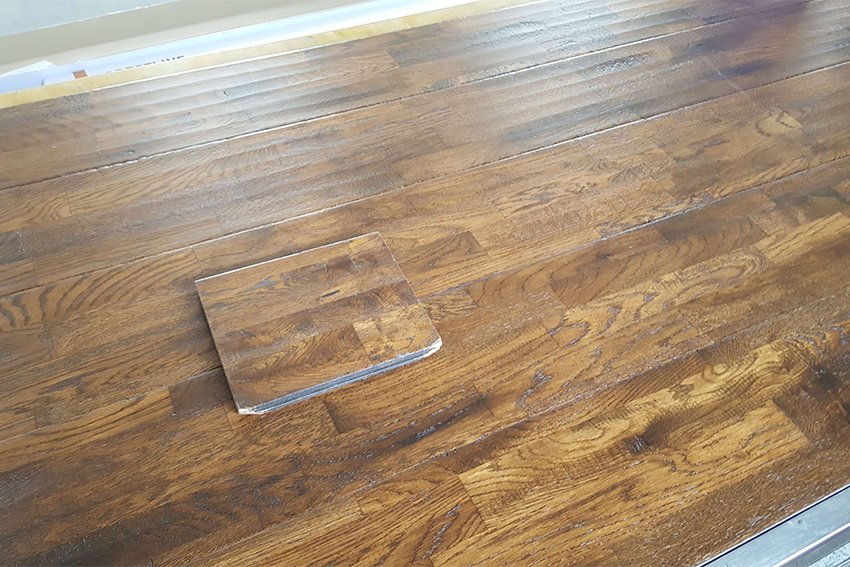 The highlight of our offering is its customizability. As a wholesaler, marketer, or designer, you understand the unique demands of your clients. We offer you the flexibility to modify our Finger Joint Oak Solid Wood Flooring to match your clients' specific requirements. Be it a traditional rustic aesthetic or a modern, streamlined look, our customizable solution allows you to meet their expectations head-on.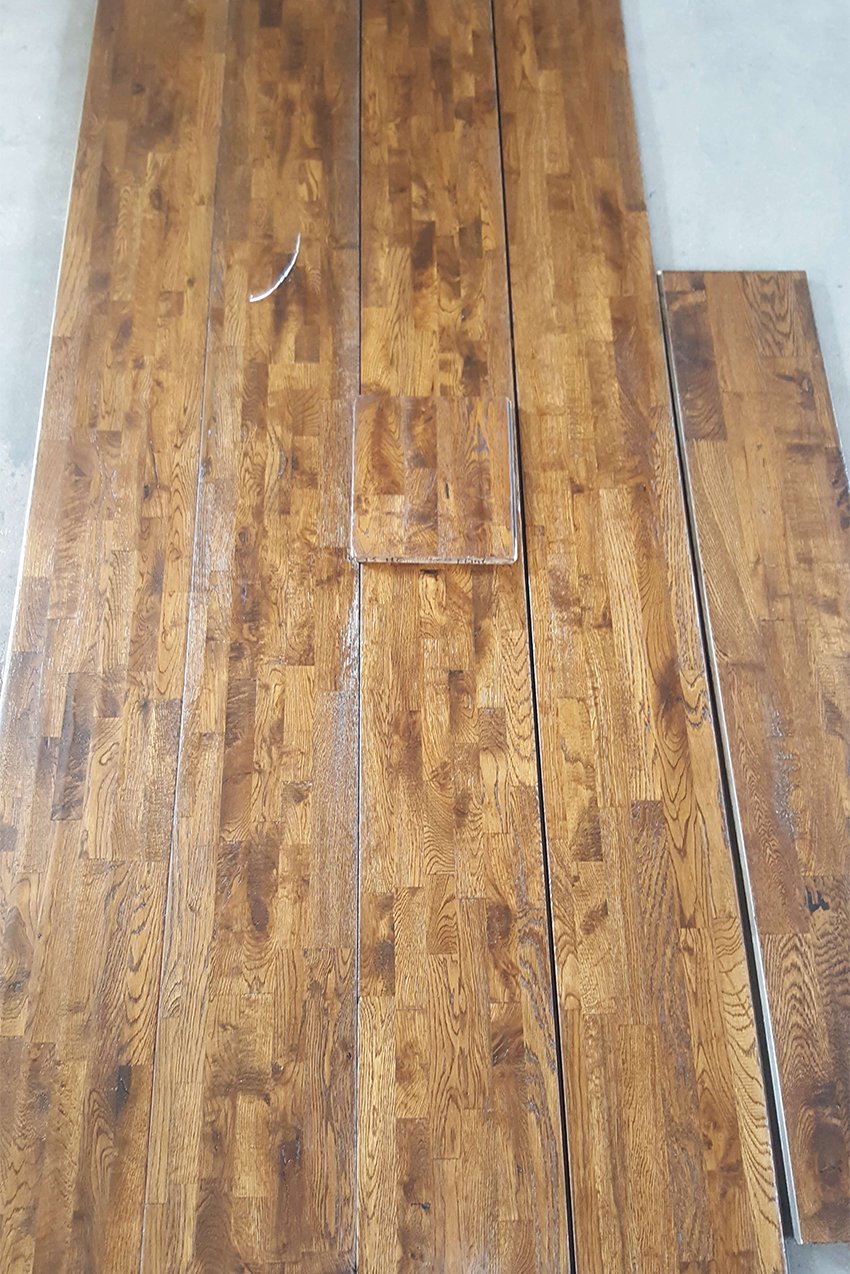 An optional weathered finish adds another layer of texture to the floor, evoking a vintage ambiance in the surrounding space. Our team of professionals will be at your side throughout the customization process, ensuring the final product resonates with your vision and meets your high standards.
Choosing our Finger Joint Oak Solid Wood Flooring is not merely about selecting a floor covering – it's about making a design statement. This choice signifies your commitment to delivering only the best, authentic products to your clients. So, take a step towards business excellence with our flooring solution, and watch as it elevates your offerings to a whole new level.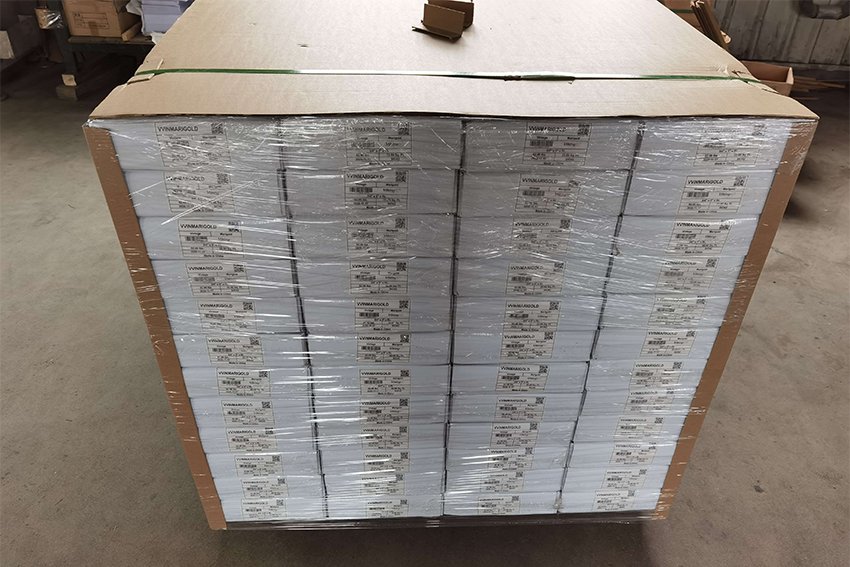 Our wood flooring isn't just a product, but a lifestyle statement. It's an amalgamation of art, technology, and craftsmanship, promising a superior quality that defines every inch of the surface. The intricate patterns, reflecting the charm of nature, are preserved in their most authentic form, offering a timeless appeal that transcends passing trends.
When you choose our Finger Joint Oak Solid Wood Flooring, you're not merely offering your clients a product, but an experience. The unrivaled beauty and quality of our flooring create a captivating environment that will leave your clients delighted. The durability and easy maintenance of our flooring ensure long-term satisfaction, further enhancing your reputation in your respective industry.
Every detail, from the selection of oak to the finishing touches, is handled with the utmost care and expertise. The result is a product that not only meets but exceeds your clients' expectations, fostering long-term business relationships and promoting growth and success in your field.