Elevate your space with our Premium Finger Joint Solid Oak Flooring, designed to create an atmosphere of warmth, comfort, and sophistication. Expertly crafted and built to last, each 18*203*2200mm plank features unique variations in grain and colour, providing an organic charm to any interior. This flooring is not only about aesthetics; it's about bringing your vision to life with its remarkable flexibility in design.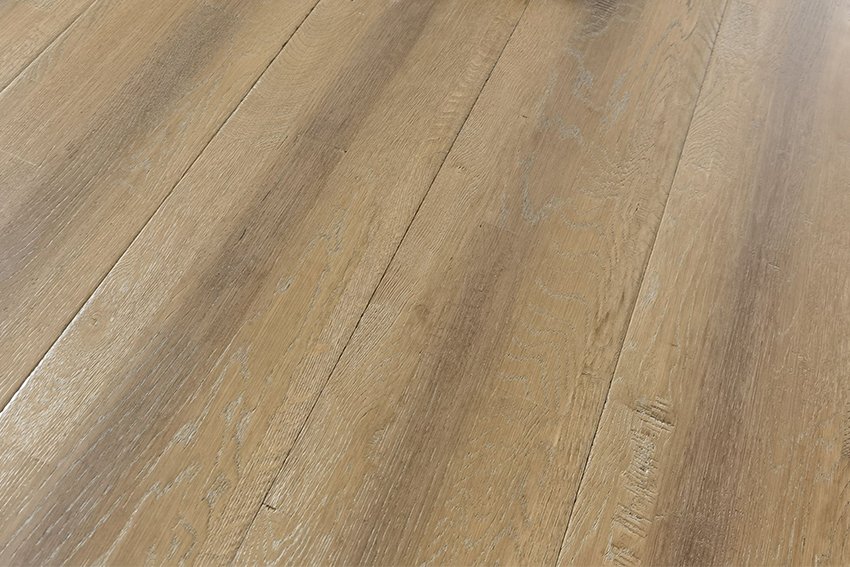 Our oak flooring is handscraped and brushed, techniques that give it a unique character and texture while enhancing its natural attributes. The subtle indentations and textures present an antiqued appearance, adding to its rustic charm, while the brushing process exposes the true character of the grain, exuding a sense of timeless elegance.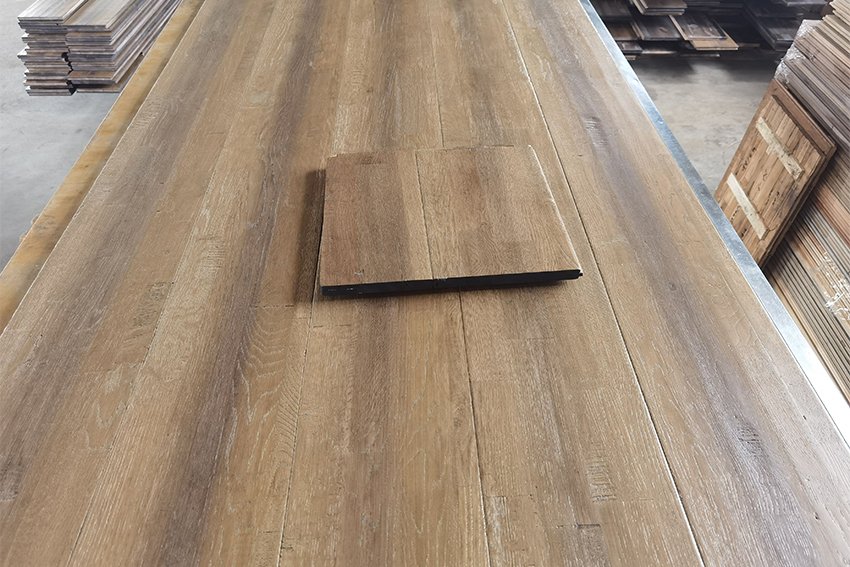 To protect the beauty of this solid oak flooring, it is finished with a UV lacquer. This high-quality lacquer creates a glossy sheen within the range of 10-15%, enhancing the floor's durability while offering an extra layer of resistance against daily wear and tear. This means that our flooring retains its beauty over time, even in high-traffic areas.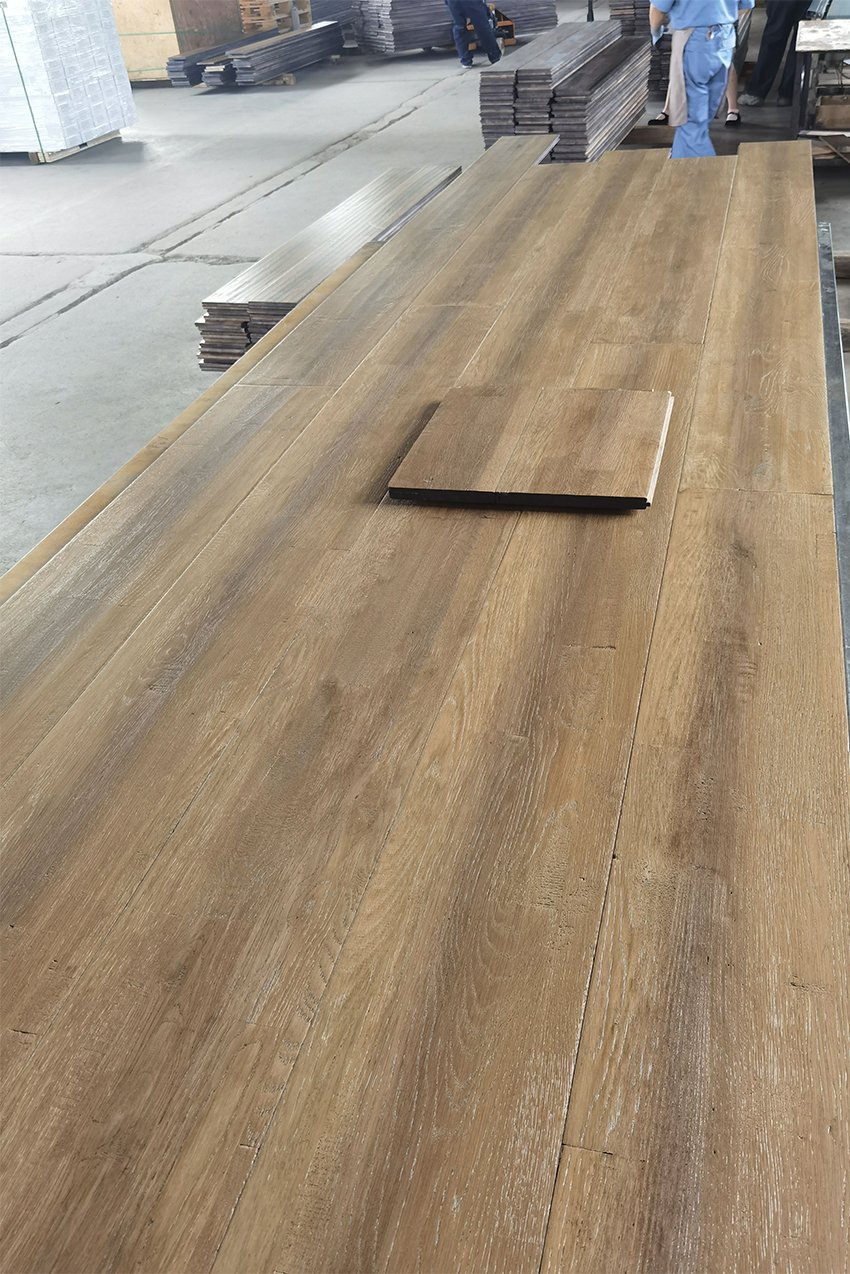 Moreover, this flooring is customizable to meet your specific needs. As specialists in bespoke solutions, we thrive on bringing your unique vision to life. Whether you're seeking a specific colour, finish, or size, our experts are ready to guide you through the process, ensuring your flooring solution is precisely what you had in mind.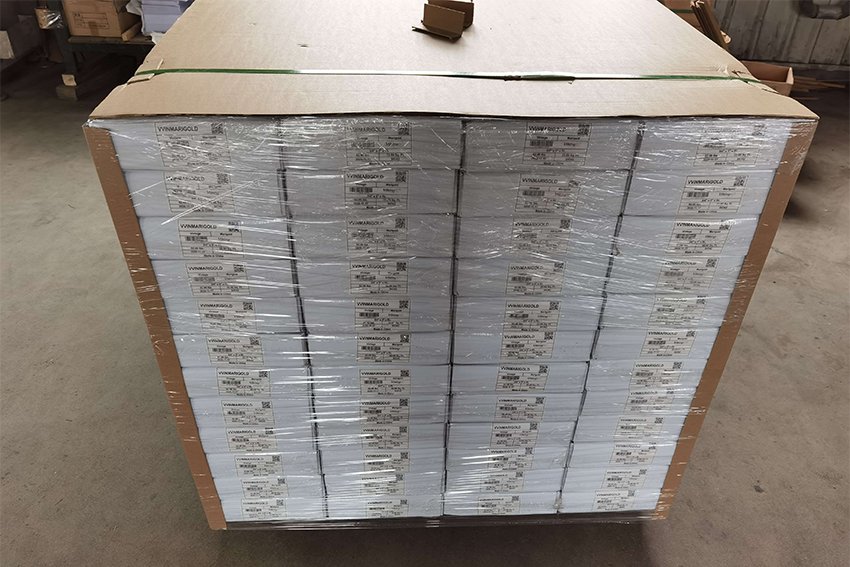 For wholesalers, retailers, and designers looking to impress clients with a product that speaks volumes about their style and commitment to quality, our Premium Finger Joint Solid Oak Flooring is an excellent choice. As a design element, it has the power to transform spaces and create a captivating visual statement.
At our company, we believe in more than just selling a product; we're passionate about providing excellent service and building strong relationships with our clients. From the moment you reach out to us until after your floor is installed, our dedicated team is there to support you every step of the way. Experience the difference of working with a company that truly puts your needs first.