Step into the world of unmatchable quality and beauty with our Solid Fishbone Natural Oiled Oak Flooring. With a width of 120mm and a thickness of 18mm, each piece radiates a warmth and richness that only top-notch oak flooring can provide. The 600mm length ensures an attractive proportion for various room sizes and settings, offering a harmonious balance between design and functionality.
Crafted to perfection, the flooring offers a choice of brushed or smooth texture. Whether you prefer the tactile appeal of a brushed finish or the sleek elegance of a smooth surface, you will find the ideal match for your design aspirations. Our flooring is finished with natural oiled or UV oiled treatments, amplifying the inherent beauty of the oak while providing excellent protection and easy maintenance.
The grades available, AB, ABC, and ABCD, are a testament to our commitment to cater to diverse aesthetics and performance requirements. The varying combinations of knots, color variation, sapwood, and heartwood within each grade provide unique visual effects, allowing for personal customization.
Our flooring comes with an impressive array of certifications – CE, FSC, DIBT, CARB, ISO, Green Guard, and EUTR. These signify our adherence to the highest industry standards concerning safety, sustainability, and environmental impact.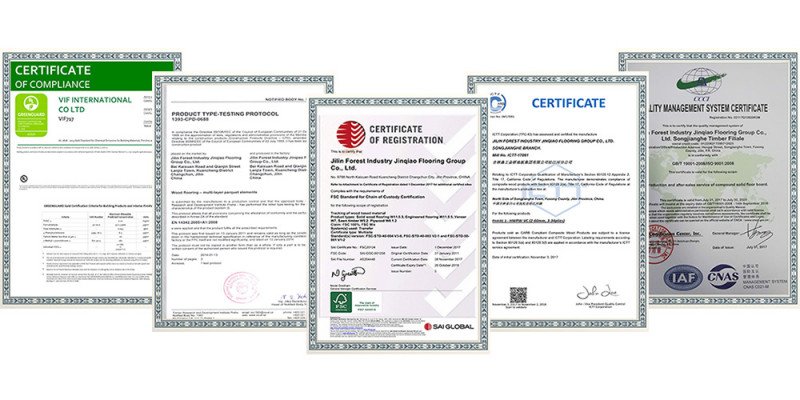 Enliven your interiors with our Solid Fishbone Natural Oiled Oak Flooring – a delightful fusion of quality, sustainability, and aesthetic brilliance. It's not just a flooring product; it's a lifestyle statement!