Experience the essence of French elegance with our Superior Solid Oak Flooring. Beautifully crafted from the finest French Oak, this flooring is more than a surface – it's a statement of style and sophistication.
Our flooring boasts the ABCD grade, which combines the richness of knots, color variations, and mineral streaks. This unique combination creates an intricate pattern that adds a touch of elegance to each plank. Crafted from the finest French Oak, each piece of flooring tells a story – a testament to the timeless and iconic nature of this exceptional material.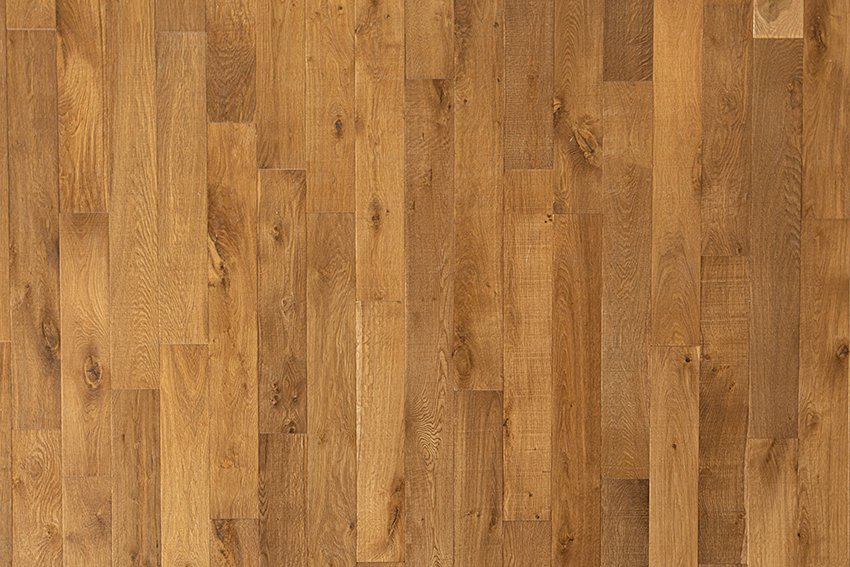 The surface treatment of our flooring sets it apart. Each plank features distinctive saw marks and wire brushing, adding a layer of rustic charm to the natural elegance of the French Oak. This process is carried out with great care, ensuring that the authenticity of the aged oak is preserved while adding a unique and attractive texture.
Our flooring undergoes a water-based double staining process to enhance its natural beauty. This allows us to offer a wide range of customizable colors to match your design aesthetics perfectly. Whether you prefer a warm, traditional look or a sleek, modern finish, we can tailor our product to your specific needs.
Protected by an eco-friendly UV finish, our flooring offers a perfect blend of style and durability. This finish not only enhances the natural grain of the wood but also provides a protective layer against daily wear and tear. The result is a flooring solution that looks great and lasts longer.
Available in 18 x 125 x RL specs, our solid oak flooring offers a seamless solution for any space. It's easy to install and even easier to fall in love with. Whether you're a wholesaler, distributor, or designer, our flooring offers a solution that is both beautiful and practical.
At the heart of our product is customization. We believe that each client has unique needs and aesthetics, and our product should reflect that. From the staining process to the surface treatment, we offer numerous ways to personalize our product to match your design vision.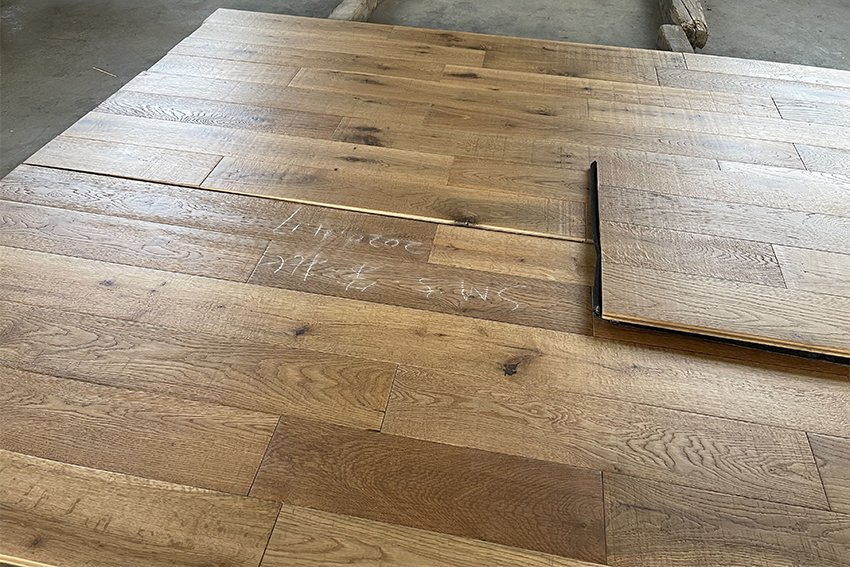 Choose our Superior Solid Oak Flooring and bring a touch of French elegance to your space. It's not just flooring – it's a foundation for your unique design dreams.