Our Premium Solid French Oak Wood Flooring has been meticulously crafted to embody the very essence of luxury and resilience. It's a perfect choice for businesses such as wood flooring wholesalers, retailers, and even designers who are looking for an exquisite flooring solution that offers both versatility and durability.
Each solid French Oak plank measures 18 x 125 x random length, demonstrating an artful blend of visual appeal and practical durability. It's not just flooring, it's a statement of taste and style.
With surface treatment that includes flatsawn marks, brushing, fumigation, balanced color, and natural UV lacquer, our flooring emanates a unique, sophisticated appeal. The flatsawn marks and brushing enhance the wood's texture, giving it a classic, rustic look. The fumigation and balance color treatment ensures an even, rich color that will age gracefully. Lastly, the natural UV lacquer adds a layer of protection that preserves the wood's natural beauty while offering resistance to daily wear and tear.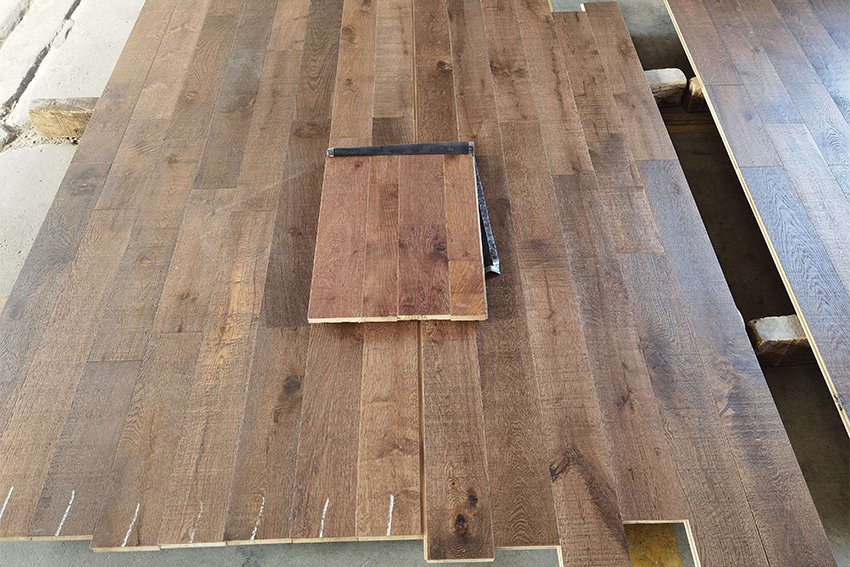 The color of our solid French Oak flooring is achieved through careful dyeing, which adds depth and character to each plank. This ensures that the flooring will not only stand up to heavy foot traffic but will also maintain its aesthetic appeal over time.
The grade of our wood is "ABCD", which stands for the four different qualities present in the wood – a testament to the natural variations of the wood and the authenticity of the product. This grading is representative of the unique qualities inherent to the wood, including knots, mineral streaks, and color variation. This natural diversity enhances the floor's beauty and uniqueness.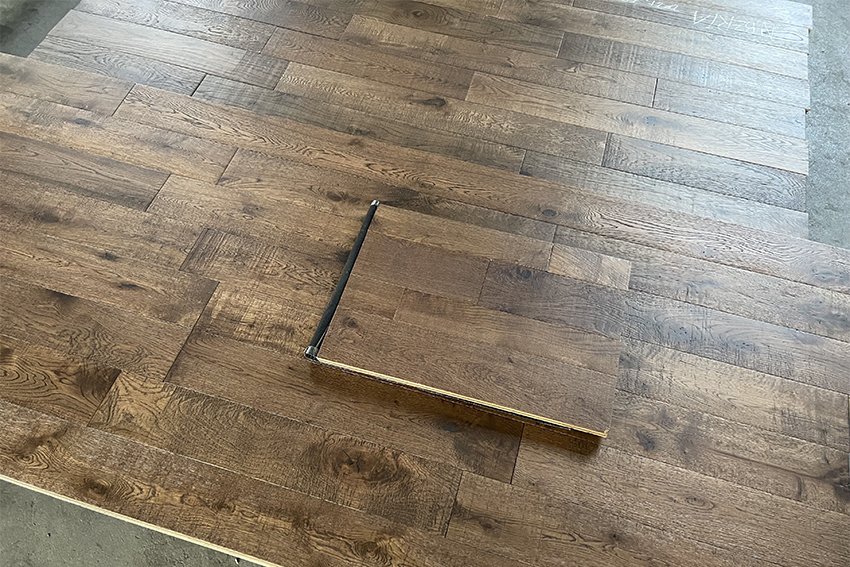 One of the key features of our offering is the ability to customize your order to meet specific needs and preferences. This bespoke service allows you to tailor-make your flooring solutions, ensuring you receive the perfect match for your design aesthetics and practical requirements. Whether it's a particular color tone, surface treatment, or size, we have you covered.
Our premium Solid French Oak Wood flooring is more than just a product, it's a commitment to quality, sustainability, and timeless design. Experience the difference today and transform your spaces with the rich, inviting appeal of French Oak. Enquire now and let's create spaces that echo the beauty and elegance of nature.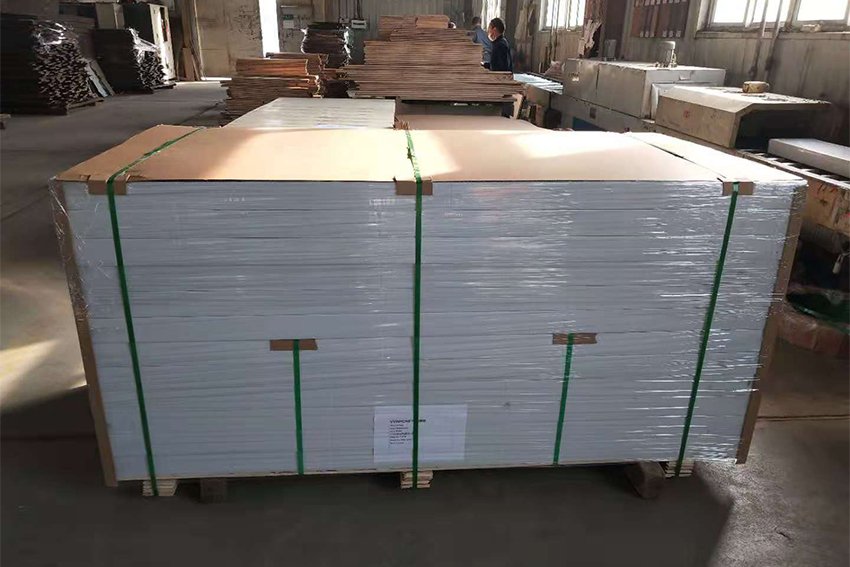 We invite you to join us in our journey of bringing the beauty of French Oak into homes and offices worldwide. Let's create remarkable spaces together!