Customizable Solid Oak Flooring is designed for those who value creativity and uniqueness. Made from the finest French Oak, this solid flooring offers an opportunity to infuse your personal touch into the very foundation of your space.
Our ABCD grade flooring is a symphony of nature's designs, with a rich medley of knots, color variations, and mineral streaks. This diverse range of natural features ensures that every plank is unique, reflecting the authentic beauty of French Oak.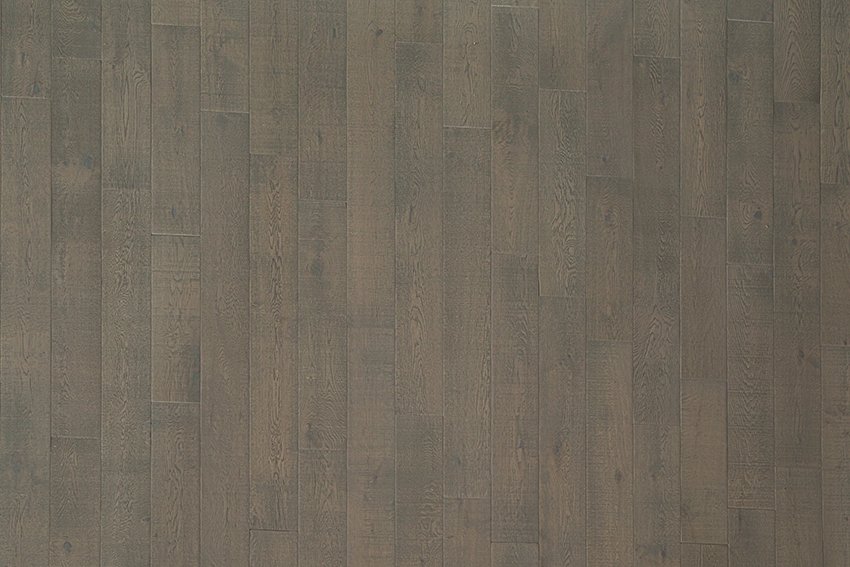 The surface of our flooring receives special attention. We incorporate saw marks and wire brushing to introduce a textural depth and rustic charm to each plank. This process is carefully executed to preserve the natural aesthetics of aged oak while adding a distinctive character to the flooring.
The true potential of our flooring is revealed in its customizable features. We employ a water-based double staining process that allows for a wide range of color options. Whether your design palette calls for warm earth tones or cool contemporary hues, we can tailor our product to match your specific needs.
Our solid oak flooring is finished with a natural UV paint, offering a robust defense against daily wear and tear. This eco-friendly finish not only enhances the natural grain of the wood but also deepens its color, creating a vibrant and enduring surface.
Available in the practical dimensions of 18 x 125 x RL, our solid oak flooring is designed for easy installation and seamless integration into any space. Wholesalers, distributors, or designers will find our product to be a versatile and reliable choice for a range of projects.
We believe in the power of personalization. That's why we offer a multitude of customization options from the staining process to the surface treatment. Our product can be tailored to echo your design vision, enabling you to create a truly one-of-a-kind space.
Choose our Designer's Choice: Customizable Solid Oak Flooring, and let your creativity shine. This is not just flooring – it's a platform for your design aspirations.