Vifloor is offering saw cut veneer and sliced cut veneer to all wood flooring manufacturers. Our biggest advantage is that we can provide different grade according to clients' request, for instance pure selected, natural, Rustic….there are mainly 4 types of wood species in production line: European oak, Amecian red oak and white oak and American black walnut. Our stable raw timber supply allows us to maintain a stable quality, long term supply and fast delivery time.
What are the influences of slicing cut and sawn cut oak veneer engineered floor products to the importers and Distributors?Recently years, Slicing cut veneer oak engineered floor become more matured and popular amongst purchases and more and more importers and distributors choose slicing cut veneer oak floors.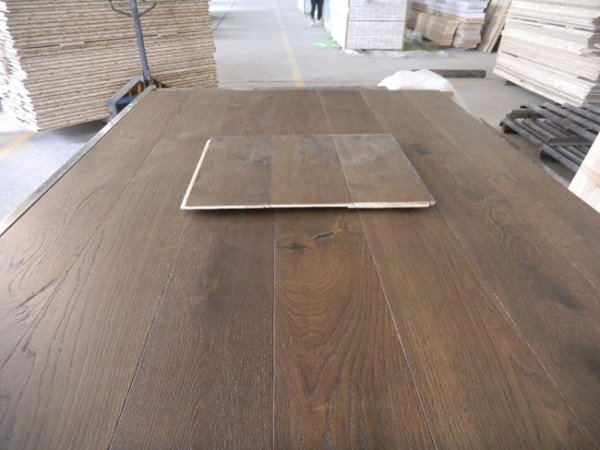 Vifloor dealing with these two kinds of engineered floor for more than one decade, here are some of our experiences of these two products, welcome to share your opinions and ideas with us.
Our summaries of sawn cut veneer engineered floor and slicing cut veneer engineered floor.
In past decade, VIfloor developed both sawn cut veneer and slicing cut veneer products and avoid potential problem properly.
If you are interested to know more, please feel free to contact us at any time.