Unveiling our state-of-the-art 3-Layer Engineered Wooden Flooring, the pinnacle of flooring innovation tailored exclusively for discerning distributors and wholesalers.
Quality You Can Trust: Dive deep into the intricacies of our wooden flooring. Three meticulously layered wooden sections, each one adding to the strength and durability, ensure it stands the test of time. The use of grade ABC wood signifies not just premium quality, but a commitment to excellence and perfection.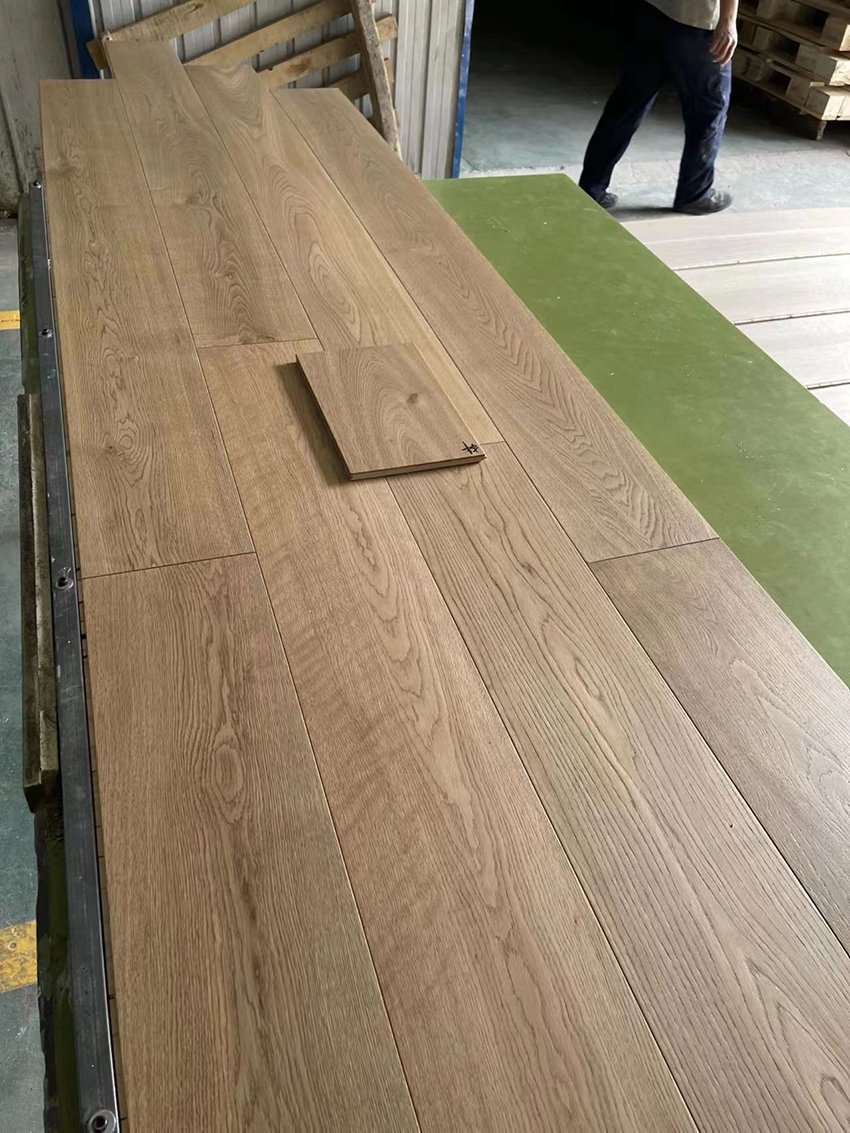 Finishing That Speaks Volumes: The flooring is gracefully embraced with a UV-smoked lacquer finish. This not only augments the visual appeal, making it gleam with sophistication, but also serves a practical purpose. The UV-smoked lacquer acts as a barrier, protecting the wood from untimely wear, potential stains, and unsightly scratches.
Timely Deliveries, Every Time: As a professional entity, we understand the value of your time. That's why we guarantee punctual deliveries, ensuring your business operations remain smooth and unhindered.
Colors Galore: Dive into a spectrum of colors. Whether you want the classic wooden shades or desire something avant-garde, we have got you covered. And if you have a specific shade in mind, rejoice! Our wooden floorings are customizable to match your distinct palette.
Why Choose Our Engineered Wooden Flooring?
Durability: Thanks to the 3-layer construction, our flooring resists warping and is perfectly suited for varied climates.
Aesthetics: Our unique UV-smoked lacquer finish imparts an unparalleled charm, making it a perfect fit for upscale projects.
Versatility: Whether it's a contemporary loft or a traditional mansion, our flooring seamlessly blends in.
Customizability: A rainbow of colors at your disposal, ensuring you always get what you envision.
Distributors and wholesalers, your search for the ultimate flooring solution ends here. Partner with us and let our engineered wooden floors redefine the elegance of every space they grace.