Step into a realm of luxurious living with our Luxurious Bespoke Oak Solid Wood Flooring. This unique offering is more than just a product; it is a celebration of premium craftsmanship, distinguished aesthetics, and personalized service.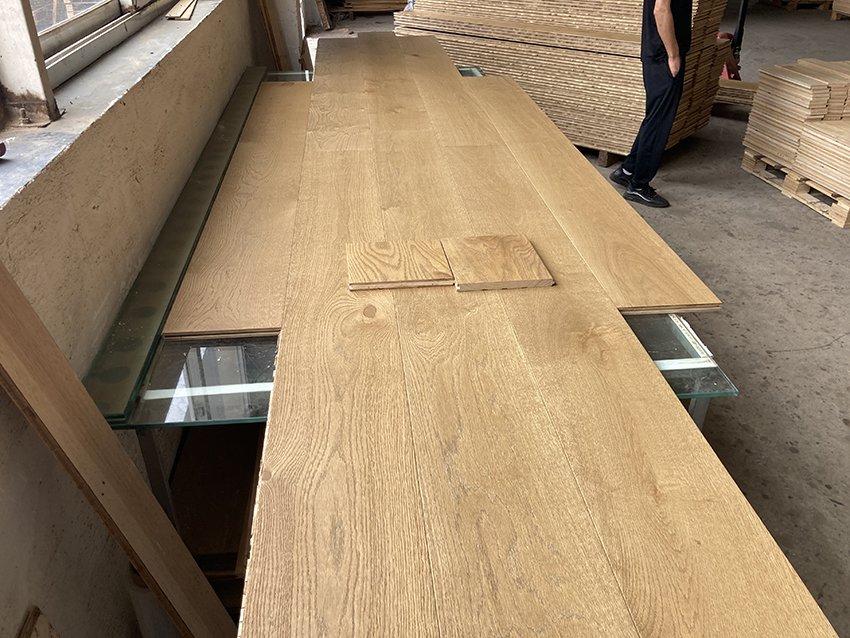 At the core of our offering is solid oak wood, widely recognized for its durability and natural beauty. Our oak wood flooring features a lavish 220mm width, providing a grand and inviting feel that instantly elevates any space. These wide planks not only enhance the visual appeal but also contribute to an illusion of spaciousness, adding a new dimension to interior design while delivering unparalleled comfort.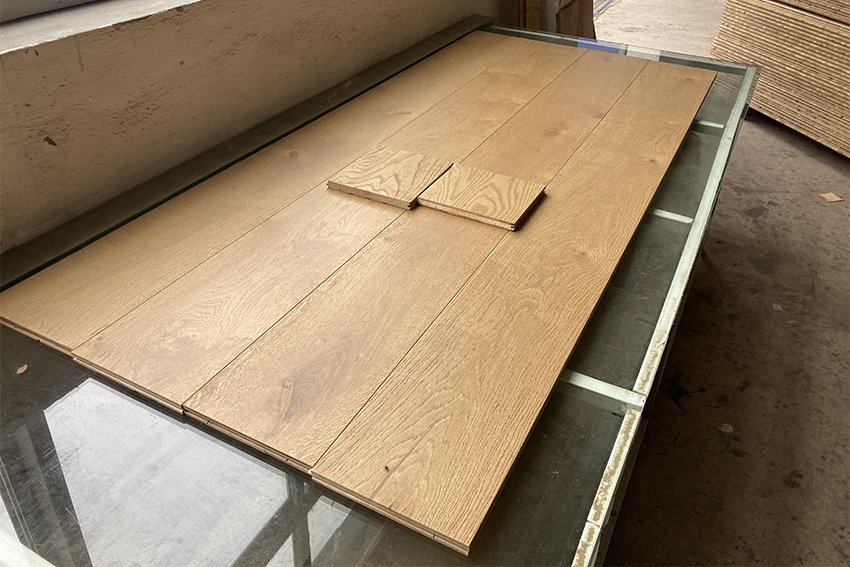 Each plank is treated with a UV Lacquered ABCD finish, enhancing its durability while amplifying its natural appeal. This lacquer imparts a soft sheen that highlights the oak's inherent charm, making each piece a work of art. The brushed texture further adds to this allure, bringing out the distinctive grain patterns and offering a tactile surface that is as delightful to touch as it is to behold.
Setting our product apart is its bespoke nature. Understanding the diverse needs and preferences of our customers, we offer tailored solutions that align with your unique vision. Whether you require a certain finish, a particular grade, or a distinct texture, our team works diligently to meet your specific demands, ensuring that the final product is a true reflection of your desires.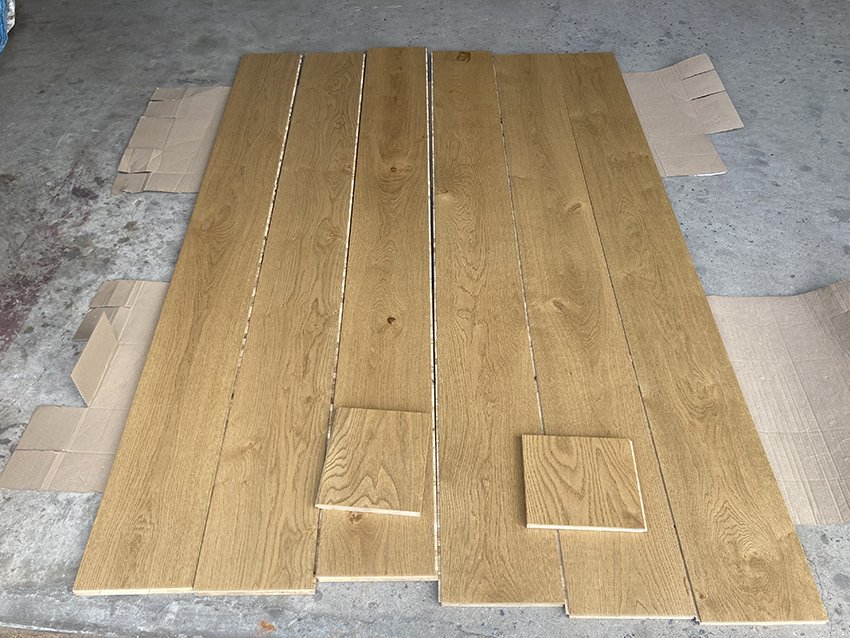 As a floor distributor or wholesaler, it's crucial to offer products that go beyond the standard. Our Luxurious Bespoke Oak Solid Wood Flooring does just that. With its robust quality, refined aesthetics, and unmatched personalization options, it stands as a testament to your commitment to excellence.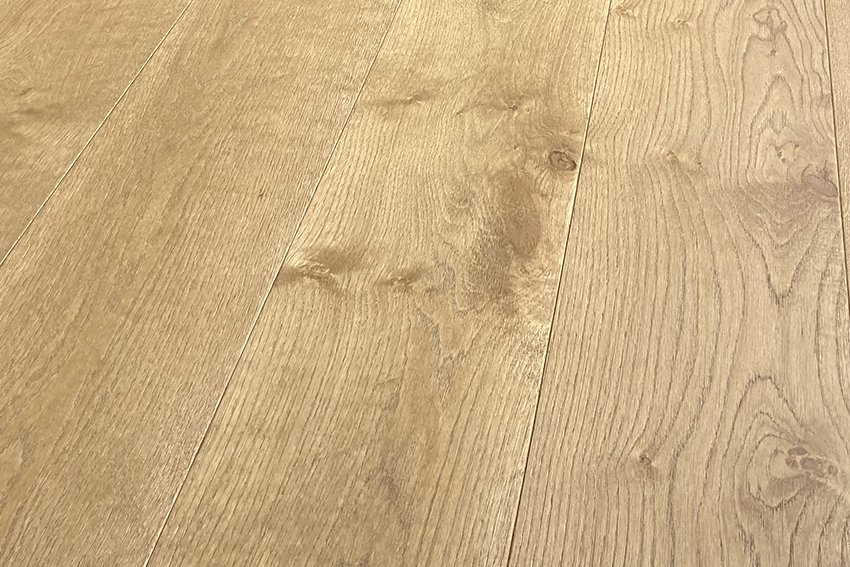 Opting for our Luxurious Bespoke Oak Solid Wood Flooring means embracing a product that aligns with quality and sophistication. It signifies your preference for a product that exudes an aura of luxury and exclusivity. More importantly, it offers a flooring solution that is tailored for those who understand and appreciate the finer things in life.
Join us in delivering a transformative flooring experience to your clients. Offer them an environment where style intersects with quality, and luxury coexists with durability – an environment that is brought to life with our Luxurious Bespoke Oak Solid Wood Flooring.
Enthrall your discerning clients with this unparalleled choice of luxury solid oak flooring, hand-brushed for an extraordinary aesthetic appeal. With a focus on customization and exceptional service, you're not just selling a product but facilitating a bespoke flooring experience designed for true connoisseurs.