Immerse yourself in an ambiance of opulence with our Exemplary Finger Joint Oak Flooring. Each plank, meticulously measured to 18*203*2200mm, is a testament to our masterful construction techniques, designed to infuse your spaces with a sense of warmth, richness, and tranquility. Featuring unique grain variations and hues, these solid oak floors add a touch of organic beauty to any interior.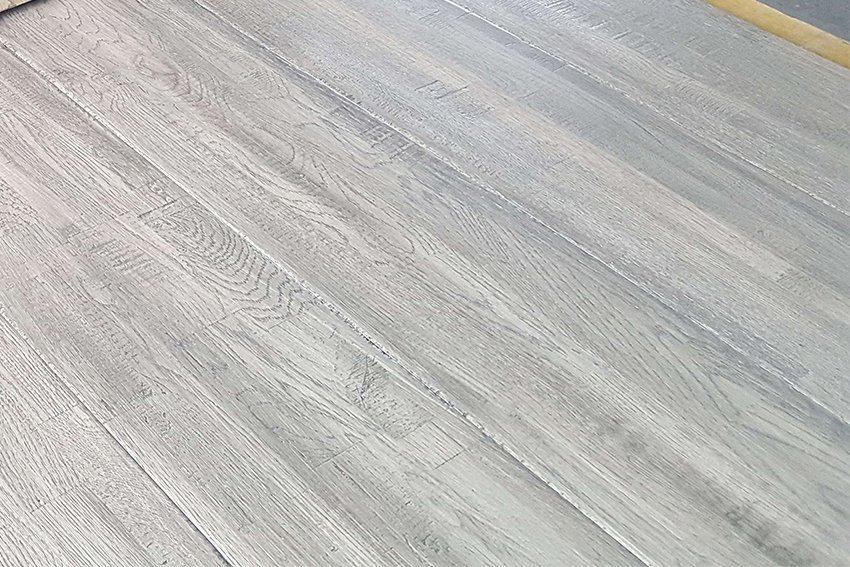 Every piece of our oak flooring undergoes a thorough handscraping and brushing process, resulting in a distinctive texture that amplifies the innate qualities of the wood. The subtle depressions and textures conjure an antiqued aesthetic that amplifies the floor's rustic appeal. Meanwhile, the brushing process unveils the intricate grain patterns, creating an aura of timeless elegance.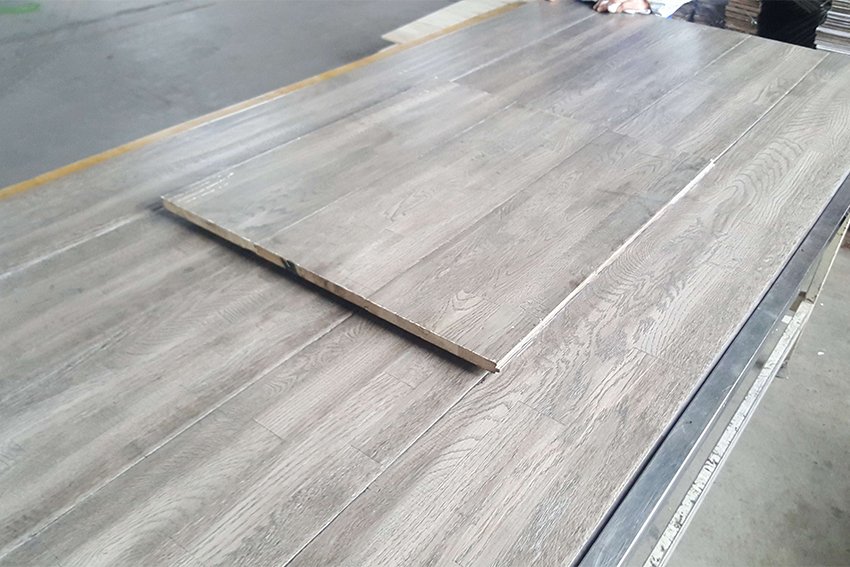 Protecting this masterpiece is a UV lacquer of premium quality, offering a glossy shine in the range of 10-15%. This protective layer boosts the floor's longevity and serves as a shield against daily wear and tear, ensuring the flooring's beauty remains intact, even in areas with substantial foot traffic.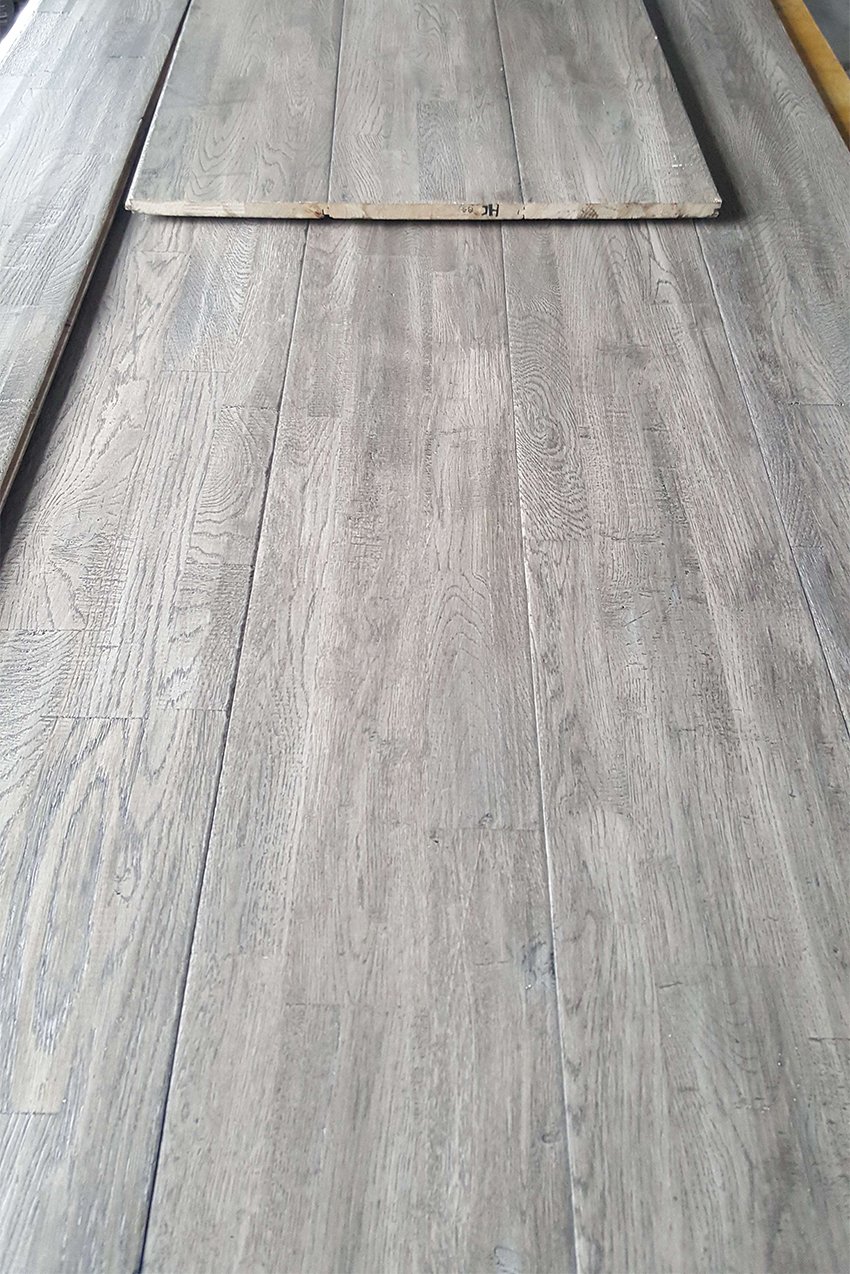 Furthermore, we proudly offer complete customization of our flooring solutions to meet your specific needs. As providers of tailored solutions, we take great pleasure in bringing your distinct vision to life. Our team of experts is at your service, ensuring that the final product is a perfect reflection of your imagination.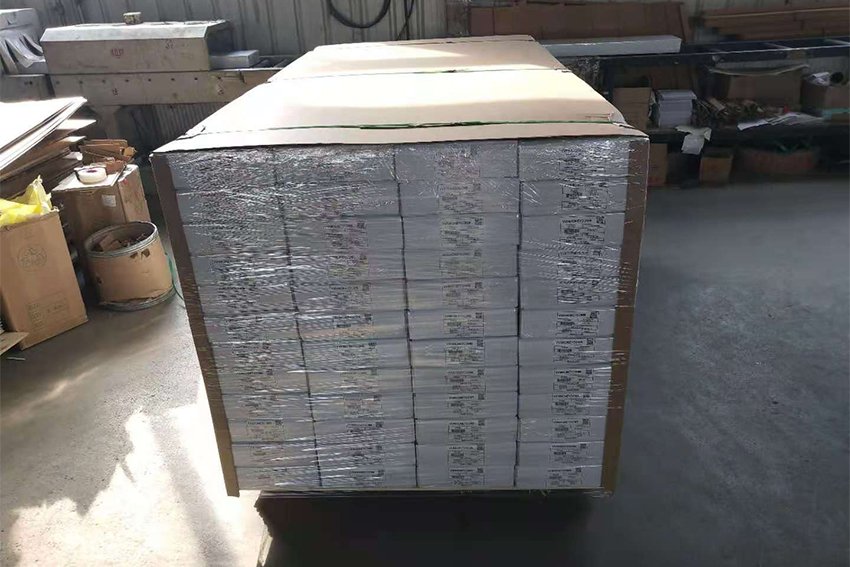 For retailers, wholesalers, and designers striving to astonish their clientele with an exceptional product that exemplifies their style and commitment to high quality, our Exemplary Finger Joint Oak Flooring is an ideal choice. This transformative flooring option has the power to make any space radiate with an enchanting allure.
At our company, we focus on more than just delivering a product; we emphasize the provision of stellar service and nurturing lasting relationships with our clients. From your initial inquiry through to post-installation, our committed team is there to support you. Discover the unique pleasure of working with a company that genuinely prioritizes your needs and satisfaction.